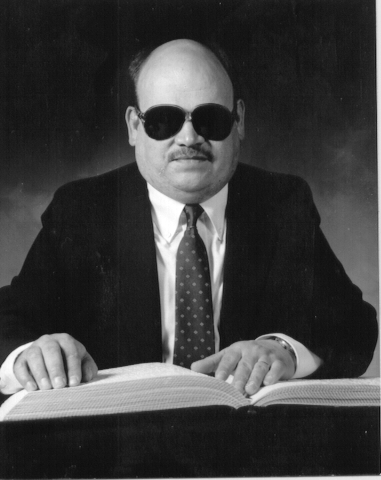 Keith Reedy, Director
April 2013
Hello Everyone,
Lots of good news in this newsletter, so letís get started:
Our Daughter Andrea
Andrea will graduate from Bible college the first weekend in May after four long years. She has just over $3,000.00 to pay on her school bill, due before graduation. Please pray with her and us about this bill and about her future after Bible college.
Worldwide Braille Printing Project
As many of you know, we have been working on a project which will allow small desktop braille printers to be set up around the world so that the Bible can be printed in braille in many languages in many other countries. We now have a program which will allow us to print braille consistently from a Mac computer to a small printer. This project has been ongoing for over 5 years and this is a major step. We are now working with braille translation systems to allow us to translate and print in many other languages. PRAISE THE LORD, it is coming together. Please continue to pray for this project.
Suzie's Health
Suzie has been dealing with her second round of health issues in nearly three years and this one has lasted for 10 months now. It is primarily a joint and muscle pain issue. The people who are treating her said that she should see steady improvement and she has, but she is not yet back up on top. Please pray for Suzie's continued improvement.
Prayer Requests
-Please pray with us about Andrea's School bill and her future after college graduation.
-Please pray with us about a new commercial braille printer. This one has lasted for somewhere around 18 years and has turned out millions of pages of scripture, but it is tired and parts for this printer are becoming a little harder to find.
-Please pray with us about the world-wide braille printing project.
-Please pray with us for Suzie's continued health improvement.
I know that some of you pray every day for this family and this ministry and this is so important to us. I really have no other way to thank you but to once again say thank you. Please pray with us and for us and expect answers, because God is good and He answers prayers.
In Christís service for Godís glory,

Keith Reedy and family
BIBLES FOR THE BLIND AND
VISUALLY HANDICAPPED INTERNATIONAL
www.biblesfortheblind.org

Do you receive our e-mail updates,
well you can you know. Just send
a message with ďadd me to the listĒ
in the subject line to: and we will
add you to the listbiblesfortheblind@gmail.com